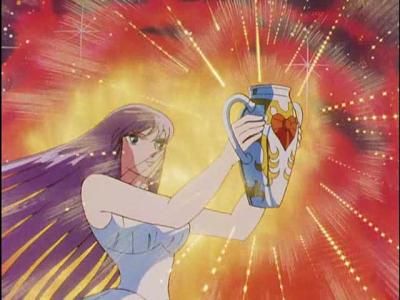 Mary wasn't here, that she wasn't anywhere. That Maribel Han had disappeared. For my sake—she vanished. Protecting Usami Renko's dream, to wait for the time she woke up. "U Uuuuu 7 There was no way I could bear it. I cried again. Spots appeared one after the other on the white sheet. Mary's death wasn't in vain—I hated myself for thinking that. What she did wasn't in vain. As Mary wished, even though the dream ended, I didn't die, and I was able to wake up like this. So what? Whether it was or wasn't in vain didn't matter. Because as Mary wished for me to live —I wished for Mary to live. One died, and one remained. That was all it was. Gone.
https://twitter.com/sdk_haru
Gone. Mary was gone. A large hole opened in my heart. A feeling of loss that couldn't be filled with anything. As if half of my body had been forcefully taken away from me. My heart cried out by the pain. Falling back, I buried my face in the pillow and cried. My face was probably wet with tears.
Kralj187 - 7. Apr, 16:06